At your service
Bespoke suits you so well.
Created for you and with you, we design personalized candles: the entire candle from A to Z, candles that use your components, or "ready-to-use" candles.
We listen to your needs
Because every request is different, La Manufacture has designed three different services to meet your needs and provide you with candles that correspond to the prestigious brands we supply.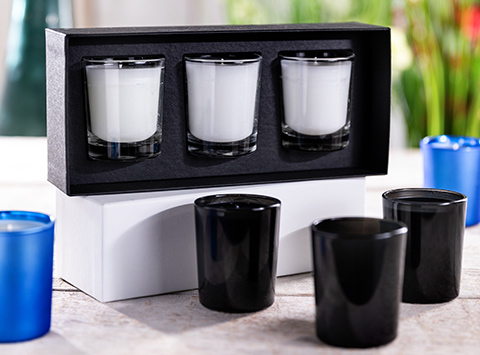 End-to-end design of your candle
A candle designed from A to Z, with the focus on haute couture crafting
Benefit from the full support of La Manufacture at every stage involved in creating your candle, from design to packaging. Sourcing perfume and other components, formulation and creation of your candle. Tried and tested processes for a high-quality finish.
Customized shaping
A personalized candle in the shape you want
If you have already sourced all your components, our R&D exports will formulate and create your candle right up to the packaging stage. Customized shaping for a unique candle in your image.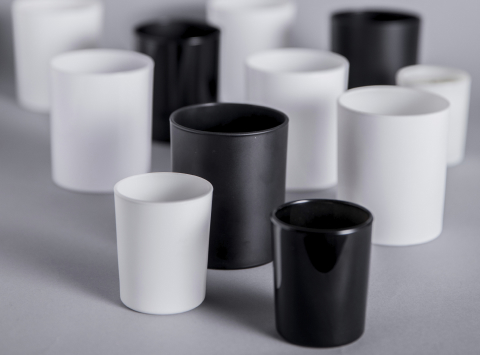 The "ready-to-use" collection
A turnkey solution. Fast, customizable, efficient
La Manufacture offers a portfolio of candles that can be customized quickly and easily. How to customize your candle

1. Select your perfume from an extensive collection of fragrances: floral, woody, fruity, spicy and oriental, based on rose, tea, cinnamon, sandalwood, figs, incense and many more
2. Choose the container: a 10-cl or 27-cl glass, transparent, black lacquered or white lacquered, for a 70-gr or 190-gr candle.
3. Personalize your case and the container label.

We'll pour in the wax, add the label and deliver it to you !
We offer cutting-edge expertise
Our laboratory runs a wide array of tests to create the very best scented candle. We can perform additional tests that supplement applicable standards at our clients' request. Our in-depth knowledge of the different markets means we can also help you with the statutory international labelling of your products.